Roanoke Electric Cooperative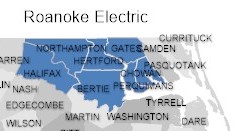 The cooperative has 16087 member-consumers in
its seven (7) county area.  Board members are elected by district and there are nine (9) districts, which may be significant here in explaining the majority representation. Of the nine (9) members, two (2) were women, both African-American. The website and other
information does not indicate which of the members were office holders.