Rural Power Project Research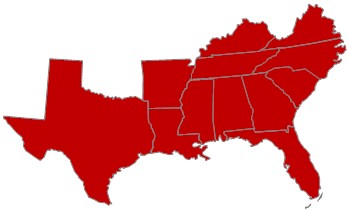 Latest Update! — "Beyond Backward: Rural Electric Cooperative Leaderships' Exclusion of Women and Minorities" (August 1, 2022)
Rural Electric Cooperatives (RECs) are one of the most popular, most successful, and most enduring programs of the New Deal (1933 to 1939). As such, ACORN and the Labor Neighbor Research and Training Center (LNRTC) have conducted multi-year analyses of the representation and diversity of elected REC governing bodies.
Beginning in 2016, ACORN initiated the Rural Power Project with the research and advocacy report "The Crisis in Rural Electric Cooperatives in The South" (May 6, 2016). Further research and advocacy produced follow up research reported in "Examining the Governance Crisis of Rural Electric Cooperatives: Following the Money!" (October 15, 2016).
Establishing a time series comparison, "Electric Cooperative Board Diversity is a Failure in the South" (May 3, 2022) revisits how well REC membership is reflected among the elected leadership of the governing bodies.
Extending this research outside of the southeast U.S., "Beyond Backward: Rural Electric Cooperative Leaderships' Exclusion of Women and Minorities" (August 1, 2022) looks at representation of REC boards nationwide.