DEMCO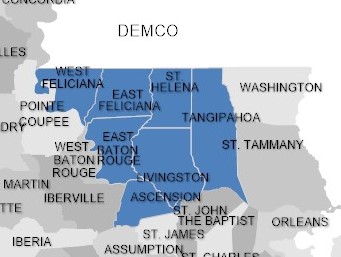 The one (1) African-American board member is from
DEMCO, a cooperative serving 103,011 customers in
seven (7) parishes. Joseph Self, Sr. has served since 1988
and joins the president of the DEMCO board, who has
served since 1987, and is of course white, from St. Helena
Parish.
There are thirteen (13) seats on the board. Eleven (11) are men, and two (2) are women. Twelve (12) are white and one (1) is African-American. It is unclear how the "district" boundaries are drawn for the DEMCO elections, but numerically it would seem there might be as many as five (5) non-white board members, everything being equal.